Vision
We create enduring architecture, that is a unique expression of shape and form.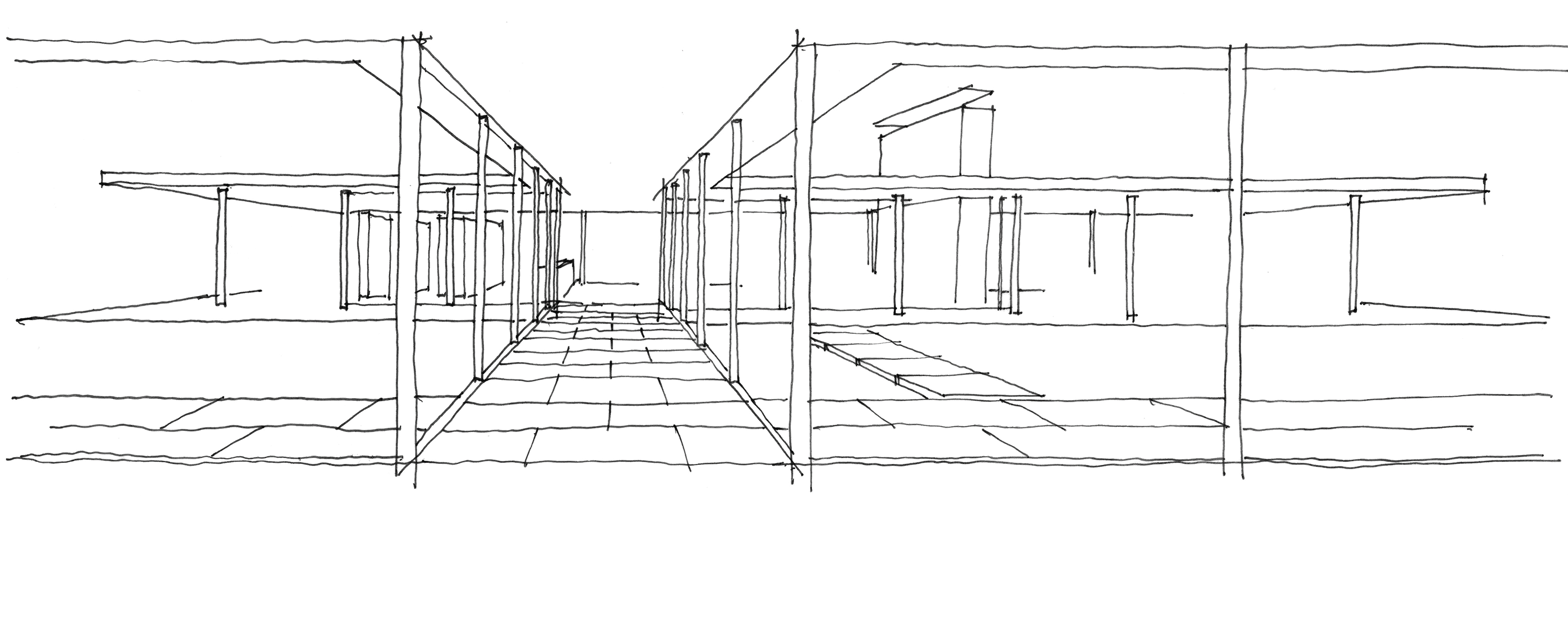 About
BDA Architecture is an innovative architectural studio based on the Gold Coast. The design studio is led by Directors, Darren Greenaway and Adam Beck.
In over 20 years of practice, BDA has demonstrated a continuing commitment to the making of architecture that responds thoughtfully to the wider cultural, economic, climatic, and community context. The values of our design studio embody a consideration to design that creates enduring architecture by a simplicity of concept through a process of investigation, experimentation, collaboration and consultation.
BDA has been responsible for the design of a wide variety of building typologies for a diverse range of clients. Projects vary in scale from master planning, urban design, waterfront developments, private residences to major residential, mixed use, sporting and retail projects.

We take a holistic approach to our clients' vision and expectations by rational thinking, creativity and innovation. The practice maintains three studios - Urban Design, Architecture and Interiors. Our approach is to ensure a consistent and integrated design vision from the 'big picture' to the architectural built form and associated interiors.

A profound dedication to sustainability and social responsibility is fundamental to our work ethos and culture. We are committed to creating enduring architecture which enhances their environments.


Adam Beck
Director
Adam has extensive experience across a range of projects including high-end houses, medium and high density residential, retail and mixed use developments, with current projects in QLD, NSW, VIC and SA. His design direction is one that explores a paired back simplicity to design, sustainability and smart space making.
Darren Greenaway
Director
Darren's approach to design is one of simplicity. It involves a process of investigation, experimentation, collaboration and consultation. Darren specialises in high-end houses, residential apartments, towers, mixed-use, mixed-density, retail, educational, hospitality, fitouts and complex design projects. He has extensive experience as a design leader for urban, architectural and interior design projects.
Patrik Pelikan
Associate
Patrik is an integral part of BDA's studio, working on a range of Architectural and Master Planning projects. His approach is to deliver innovative design concepts in close collaboration with the client, while maintaining a clear design strategy throughout the process. As a passionate designer, Patrik seeks to merge project opportunities and constraints into a coherent design outcome embedding principles of efficiency and simplicity.
Chris Cumming
Associate
Chris is the Manager of Urban Design at BDA and is responsible for setting the urban design direction. He built early experience working as an architect on the Gold Coast focusing on large scale residential communities, mixed-use, and retail projects.
Chris Lawrie
Associate
Chris is a Senior Project Leader and Associate at BDA with over 15 years experience leading design teams delivering a variety of interesting projects of varying scale and type. Chris has specialty expertise in the design and documentation of contemporary multi residential apartments and tower developments.
Dale Whelan
Associate
Dale has been an integral part of our core team for over 15 years and brings a wealth of experience to the practice. As a Senior Project Leader, Dale has been responsible for documentation on various scale projects, specialising in medium to high-rise residential apartments.
People
Capabilities


Houses
Multi-Residential
Towers
Townhouses
Mixed-Use Projects
Commercial / Office
Education
Golf Resort & Waterfront Communities
Retail
Aged Care & Retirement Villages
Marina Developments
Sporting / Recreation Facilities
T.O.D. design
Master Planning
Urban Renewal and Analysis


STUDIOS

Architecure
Master Planning
Interior Design
Quality Assurance
We strive to achieve design excellence, tempered with practical experience to meet and even exceed clients' expectations of high quality – which is properly detailed and on budget.
As an established architectural practice, we have implemented appropriate Quality Assurance systems. Our aim is to produce creative architecture in the context of our commercial environment.
BDA Architecture Australia has Quality Assurance Certification from Sci Qual International for AS/NZS ISO 9001:2015. Our Quality Policy and certification certificate is available on request.
We have appropriate pre-qualification status with Queensland Government for Government projects.
Quality Assurance Certificate PDF︎