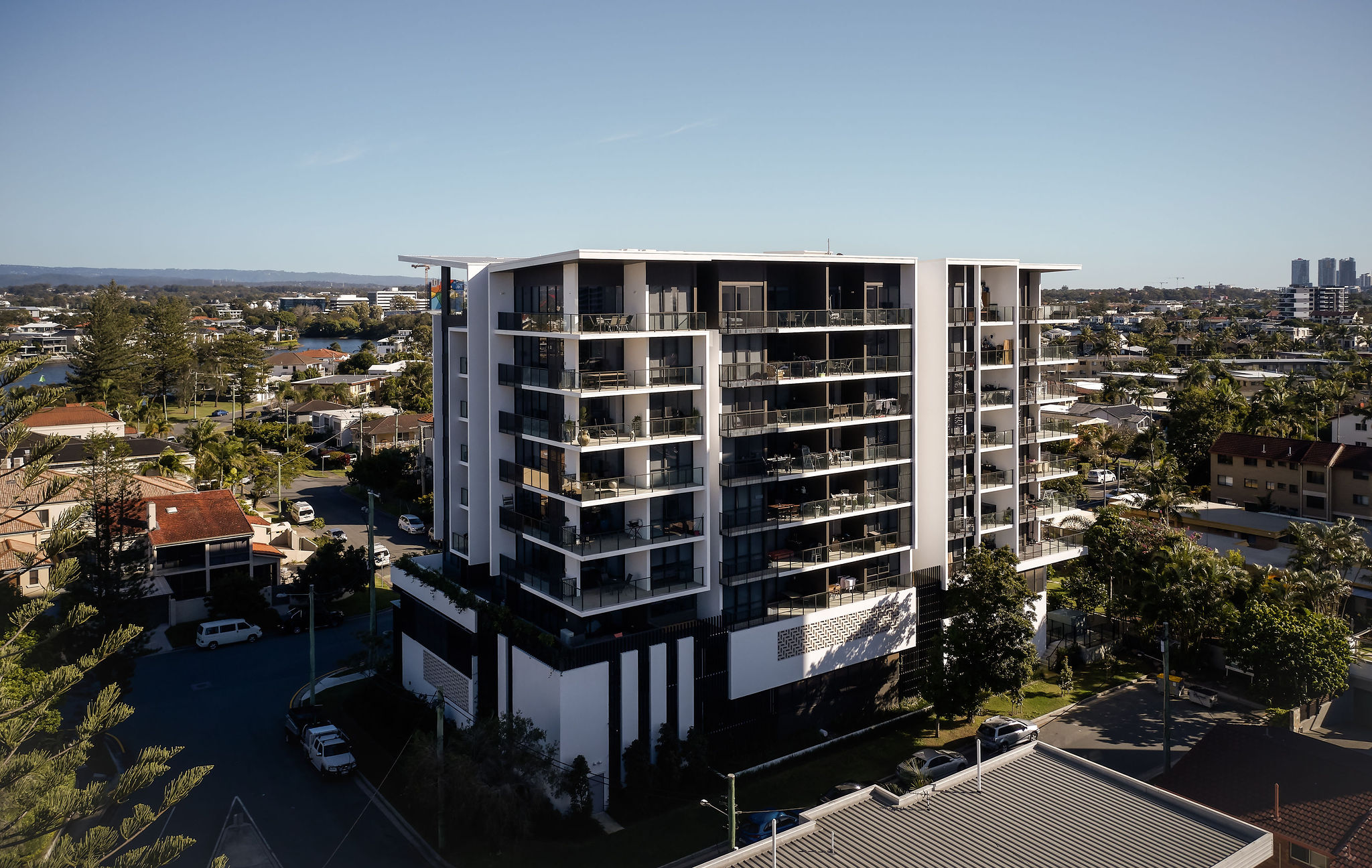 Location: Surfers Paradise, Queensland
Client: Marquee Development Partners
Visualisation:
Pointilism
The Peninsular Residences are comprised of 60 apartments, with typically 9 apartments per floor. Apartments are all two bedroom with generous balconies which function as outdoor entertaining rooms.
This scheme's podium features deep planting buffer zones on all edges to soften the visual impact. A variety of permeable materials including vertical battens, metal mesh with sculptural mural and 'green wall' landscaped trellis panels are utilised to vary the podium edges.
On the prominant southern face, the podium is capped by a landscaped planter to further soften the visual podium impact.

The building is composed so that the residential component over the podium is dislocated from its podium base and formed into "floating frames". This composition is accentuated by the use of light and dark colours. The use of adjustable screens to the western elevation provides visual texture within the boundary "frame".

High quality rooftop recreation facilities, with spectacular river and hinterland views provide generous communal recreation resources.