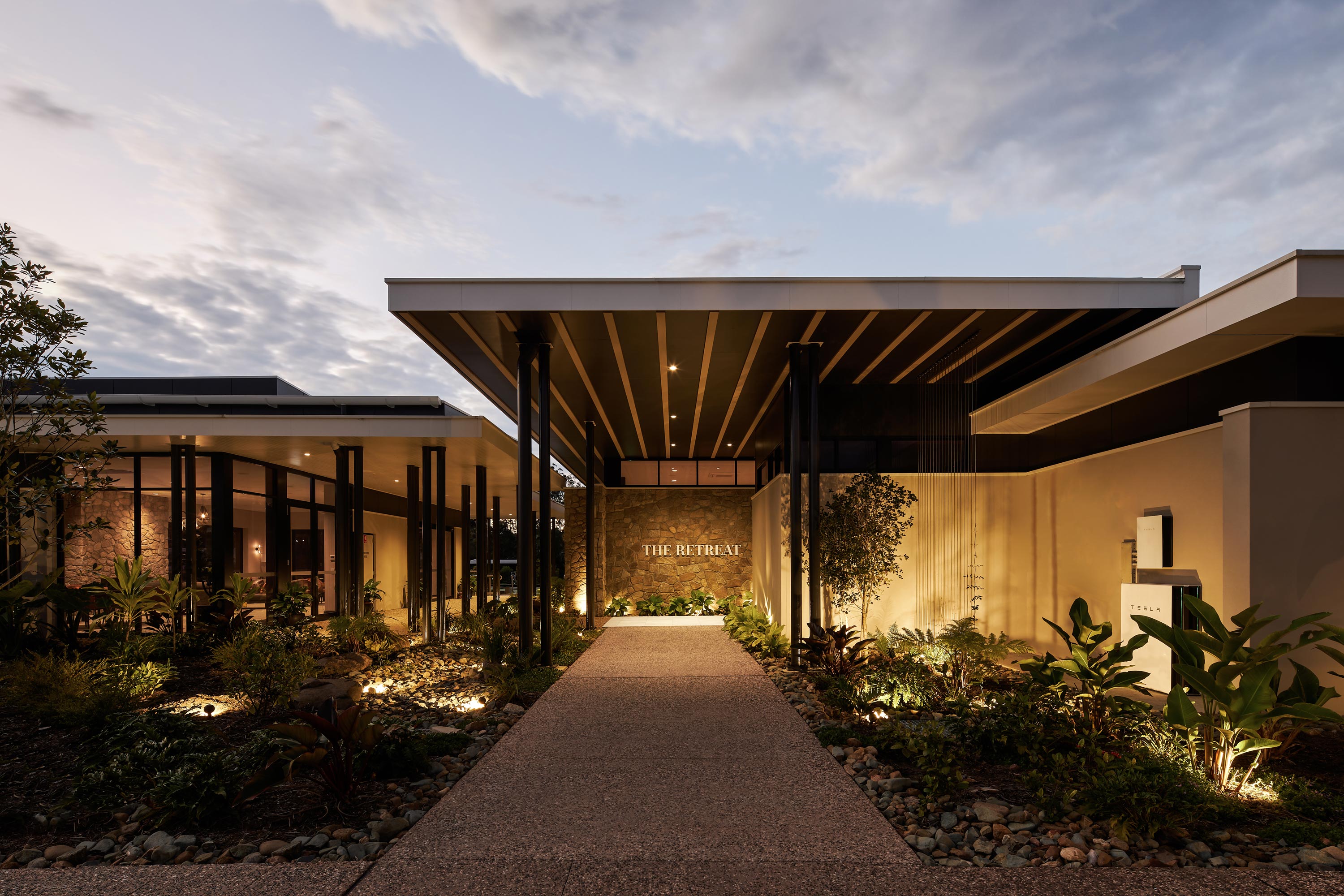 Location: Buderim, Queensland
Client: Stockland's Halcyon Communities
Photographer:
Andy Macpherson
The design of the B by Halcyon Retreat, Buderim takes a holistic approach to the arrival and communal facilities precinct. Threaded from north to south across the breadth of the precinct are human-scaled water courses, lush landscaping, courts, bridges and pedestrian landscape.
The precinct will become a gathering place and an active place. It will be critical in establishing address, identity and a sense of place.
The architecture displays a contemporary and restrained luxury. This will be experienced in the generosity of space and scale of the enclosed volumes. It will be felt in the quality of the modern materials and finishes and their sophisticated layering.

The project included the design and detailed documentation of the facilities including: sales office precinct, recreational facilities, gym and wellness building, creative arts building, pavilions, work shed and sporting facilities.